About Us
A building project is often a high risk and cost operation. There is a multitude of potential problems that need to be taken into consideration, but machinery hire shouldn't be one of them.
Gary Kern has been providing high-quality, up to date machinery for job sites for years. Our team are professionals in what they do and can make your construction project a reality today.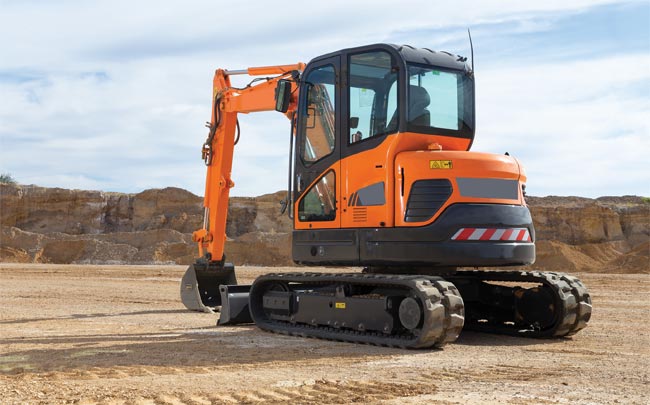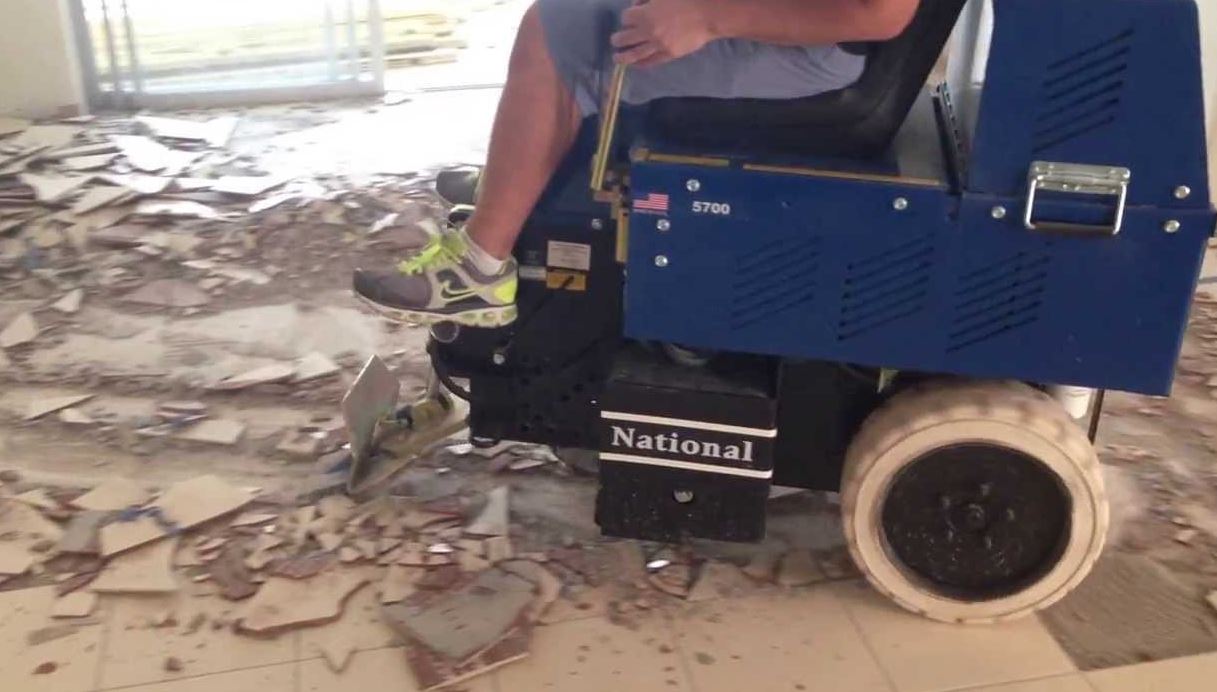 When it comes to machinery for removing tiles, there are quite a few different types. There are also several benefits to buying this type of machinery. If you want to learn about the benefits, the types, and tips for buying machinery for removing tiles, then continue to read on.
Types Of Machinery For Removing Tiles 
There are many types of machinery. The most commonly used ones are:
1. Walk-Behind Scraper- This type of machine is simple to use. All you do is turn it on and put it on the setting you desire. Then you push it, and at the same time, the machine will scrape the tiles off of the floor.
2. Riding Floor Scraper- As the name suggests, you ride this machine. Generally speaking, most riding floor scrapers are capable of removing around 500-600 square-feet of tile per hour. Some models are capable of doing more than that.
3. Handheld Scraper- Handheld scrapers are ideal if you only have a small area of flooring to remove. Different handheld scrapers have different features and some are more powerful than other models. Furthermore, handheld scrapers can be used in both residential and industrial settings.
4. Pneumatic Spud Bars- This type of machine has a long, flat blade at the end of it. You'll need an air compressor to operate it. You'll also want to wear both ear and eye protection when you use this equipment.
5. Tile Lifers- Then there are tile lifters, which are available in light, medium and heavy-duty versions. Which one you'll need depends on what kind of tiles you'll be removing. Also, some tile lifters are suitable for removing carpets and adhesives.
Bear in mind that machinery for removing tiles will typically fall under one of the above categories. However, many makes and models exist. This is why it's important to take your time when choosing equipment.
Benefits of Buying Machinery 
There are many benefits of that machinery for removing tiles offer. Although there are a lot, we'll discuss the top ones. They include:
1. Easily Remove Tile- The first benefit is being able to remove tiles without having to manually do it. Most machinery operates on automatic. All you do is follow the owner's manual and you're good to go. You will find it very easy to remove tiles, and it's much safer to use machinery than to remove tiles with hand tools.
2. Quickly- Not does machinery allows you to remove tiles easily, but you'll do it much quicker. Depending on the type of machine you use, you can easily remove a large area of tiles within a short period of time. Here's a tip, if you have a big project you're working on and you have many tiles you have to remove, then choose machinery that has a powerful motor and several speed settings. The more powerful machinery is and the more speed options offered, the quicker and more effectively you'll remove tiles.
3. Remove Any Tiles- It doesn't matter what kind of tiles you want to remove, there is machinery out there powerful enough to get the job done. There are some pieces of equipment designed to remove specific types of tiles such as ceramic or vinyl, and then there is equipment that can remove any kind of tiles. Before selecting equipment, you'll want to determine if you'll only be removing a specific type of tile or if you'll be removing various types. If you run a business and plan on using the machinery regularly, then choose equipment that is capable of removing all kinds of tiles.
4. Additional Features- Another benefit is that many tile removing machines come equipped with additional features. These features may include doubling as a floor polisher or the ability to remove the carpeting. You might be surprised at how many features the best machinery will have.
Those are only a few benefits of equipment that can remove tiles offer. If you want to experience all of the benefits, then buy one today. Just make sure you purchase high-quality machinery.
Buying Tips 
First, you want to decide how much you're willing to spend, but don't just go for the cheapest machine for removing tiles. The cheapest machines might not be the best, but this doesn't mean buying the most expensive one. Nonetheless, decide the most you'll spend and then you can start shopping around for tile removing machines. Knowing your budget will make finding the right machinery for you.
Secondly, will you be removing tiles in a residential setting or as part of a personal project? If so, then a small machine that is designed for light-duty uses should be good enough. If it's for work purposes or you'll be removing durable types of tiles such as ceramic, then you should consider buying a heavy-duty model.
The third tip is to think about the make and model. There are many companies/brands that produce machinery for tile removal, but they are not all created equal. Do a bit of research on the companies behind the machines you're looking at because you want to buy machinery from a reputable company.
Fourthly, the machine you buy should have a warranty. Regardless of the tile removal machine is used or new, not expensive or very expensive, it should have a warranty. The last thing you want is to buy a machine, only for it to break shortly after using it and finding out it didn't come with a warranty. On that note, make sure you know exactly what the warranty covers and doesn't cover.
A final tip is to read reviews because you can learn a lot about the tile removal equipment you're thinking of buying. Are the majority of reviews praising the machines because if that's the case, then chances are they are of high quality? However, if a tile removal machine has much more bad than good reviews, then think twice about buying it.
Those are the different types of machinery for removing tiles. All you have to do now is keep the previously discussed tips in mind and compare a few types of machinery. Then you can decide which one to buy.
This type of machinery can also be used to remove patio paving and large outdoor tiles.
Contact Us
Looking to hire a machine? Or want to know what is the best selection for your upcoming project?
Get in touch with the team at Gary Kern today to find out what we can do for you. Our experts can offer advice on everything from machine to expected project lengths.
So give us a call or email today to clarify the smaller details and get your construction underway.
Gary Kern Machinery Hire
4811 State Street Saint Louis,
MO 63141, USA
Email: gary@garykern.com
Phone: (+1)-314-214-2827